(National Team Training Photos: Abhinav Jerath)

Zak Penwell is a bear of a man. If he wants to, he can squeeze average sized males such as this reporter to a pulp with his bare hands. Luckily, we caught him in a contemplative mood on the sidelines of the inaugural 3 on 3 National Championships at the Thyagaraj Sports Complex, New Delhi that concluded in early April. Zak has been working behind the scenes with the Indian National Basketball squads for over two years now and has literally taken our players from strength to strength. His path-breaking Strength and Conditioning (S&C) booklet was published online for free last year on the Basketball Federation of India (BFI) website. This one of a kind booklet reveals the complete BFI program for training basketball players that can be used by promising and eager talent in our country, from amateurs to top pros.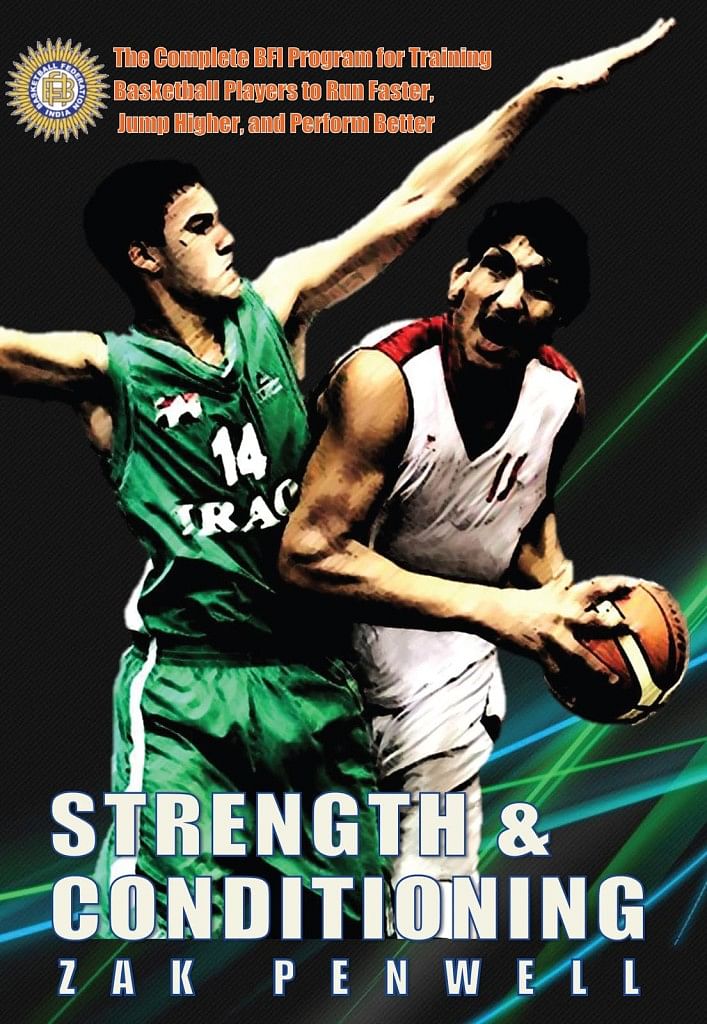 This interview is by far the most detailed that Zak has given, and contains a wealth of information. His responses reveal an unwavering commitment to developing the strength and conditioning needs of our national teams across all age groups, whether youth, senior men or women. What also shines through is his humility (he didn't charge a penny for his booklet), long term vision, patience and sensitivity (to the financial needs of Indian players). Through this freewheeling chat, learn more about the most overlooked aspect of sports i.e. S&C and the man behind the Indian Basketball muscle.
For how long have you been in Strength and Conditioning?
I've been here (in India) for about 2 years and was in the UK for about a year and a half. Prior to that, I was in America, working with UConn (University of Connecticut) which just this morning (10th April) won the NCAA Women's Basketball Championships. I also spent some time at the Olympic Training Centre in the US and was in the military before that. So in some way or another, I've been doing something along these lines for about 6 to 8 years.
When did you get interested in S&C? Were you one of those athletes who had to pay a price with an injury?
(with a smile) I didn't pay the price. I used to play American Football and lacrosse, two very violent sports, but I never had any serious injuries. I was introduced to S&C fairly early, in high school when I was 14. I never cared about lifting weights just for the sake of lifting weights. But what I always loved about it was that they made me better at the sport I wanted to play. For me it was football. If I wanted to be faster, if I wanted to be quicker, if I wanted to jump higher, lifting weights helped me do all these things.
That's what I tell my athletes as well— you don't have to enjoy what we do in the weight room. The exercises are hard. Whether I'm working with football players or basketball players, if what I'm doing isn't helping you to be better at your sport, then it's wasting your time.