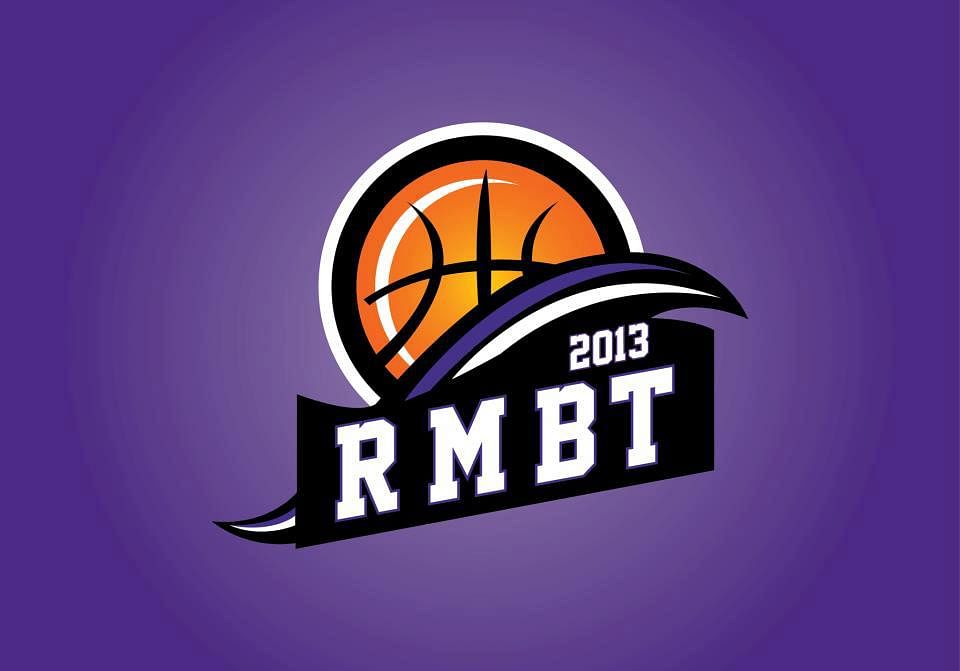 No Geethu, no problem. In their opening match in the 28th RMBT 2013, Southern Railway had little trouble dismantling the Maharashtra attack even in the absence of their iconic franchise face Geethu Anna Jose. Also not needed was Anitha Pauldurai, the other superstar in the side, who was content in cheering her team from the sidelines. In a clinical exhibition of highly efficient team play, SR had 5 players scoring 10 points or more, all of whom shot in excess of 55% from the field. This absurdly high field goal percentage was a result of a mammoth 52 to 24 point difference in the paint stemming from excellent ball movement and a size advantage under the basket. Maharashtra was no match for such a united force of extremely skilled, match fit and selfless individuals.  Matters were made worse as their linchpin, the ageless Manisha Dange, had a poor shooting night, despite top scoring for her team with 21 points. She was 1 of 8 from distance and 8 of 22 (36%) from the field.
Maharashtra will need to find a way to beat SR when they face them again on 19th April in their final league encounter. Earlier in this tournament, Maharashtra and Chattisgarh had split their head-to-head games, but Chattisgarh hold a crucial 1 point advantage in victory margin (they had beaten Maharashtra by 11 points and lost the second game by 10).
KEY PERFORMANCES
Manisha Dange: In what was possibly her least efficient game, she was still the best player for Maharashtra. The veteran international top scored for her side with 21 points, along with 8 rebounds and a block.
HIGHLIGHT PLAYS
Trading Blocks: Early in the second quarter, SR's Neena M (12) blocked Manisha Dange on her drive to the basket from the right hand corner. On the next possession, Dange returned the favour, rejecting no 11 Appoorva Muralinath's scoring attempt.
MOMENTUM SHIFTS
00:00. Maharashtra never held the lead in this game. It was SR all the way from the opening whistle. The dominance was so thorough that SR led by 34 points at one stage, which was almost equal to the points scored by the entire Maharashtra team in the first three quarters combined.
Quotes of the Game
"My chapter is now almost closed. We were always depending on me or Geethu. I wanted to give juniors some experience."
– Anitha Pauldurai, Southern Railway, the experienced international star on why she sat out of this game, signaling the arrival of the new breed of SR players.
"India's top players join Southern Railway. Apart from Geethu and Anitha, we have 3 other players who are either on the national squad or have been part of the India training camp."
– Raneesa R, SR's Coach for the last 8 years, on her team's dominance in national events
THUMBS UP
The versatility of Southern Railway Players. Every miss of Maharashtra was immediately met with a counter offensive by Southern Railway.  Southern is a well rounded team— a basketball equivalent of the "total football" concept evolved by the celebrated 70s Dutch teams. Each player on the side could rebound, shoot, run the break, post up or take the outside shot. This led to a highly fluidic attack. It was like trying to stop water from entering a drowning boat. For every leak Maharashtra plugged, two others sprung up.
THUMBS DOWN
6:30 minutes. That's the time it took for Maharashtra to score their opening bucket. They even had a sequence of 4 back-to-back air balls in these initial minutes.
SIGHTS AND SOUNDS
In attendance in the stands was the entire Chattisgarh women's team, obviously praying for a SR victory and also to gauge the quality of the SR players.
Playing by the ear! All 5 Southern Railway starters forgot to remove their earrings before tip off. A surprising, rookie type omission. Too much team spirit is also not good.