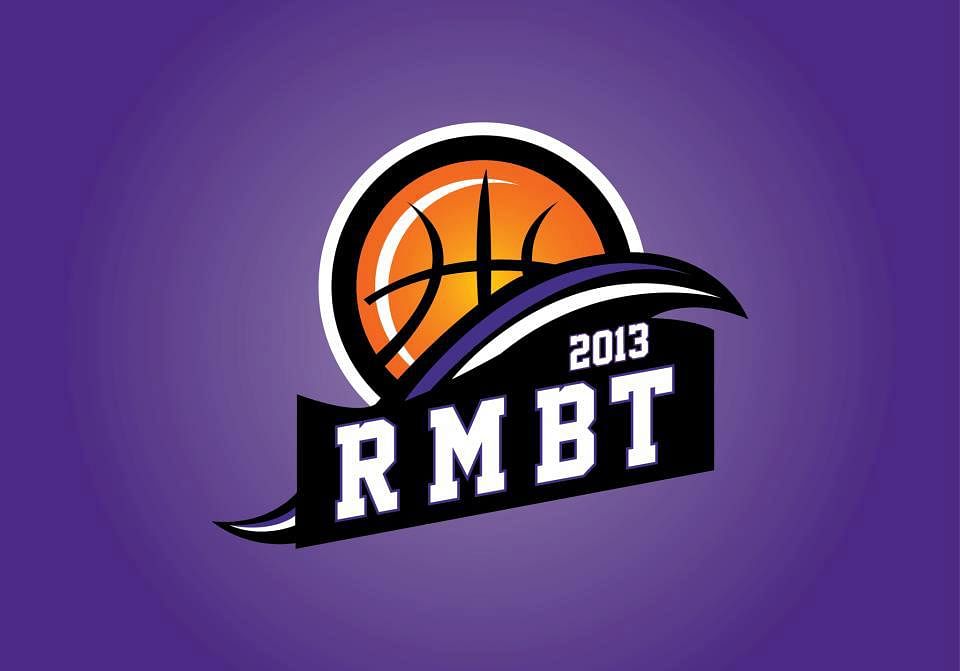 In a battle of supposed equals, Western Railway clashed with Indian Air Force in the last match of the day. This pool B match up was significant as both teams had previously beaten Maharashtra, and were unlikely to overcome the formidable Indian Overseas Bank (IOB) team (IAF, in fact, had already lost to IOB on the first day of the tournament).
The match pitted international point guards Joginder Singh of IAF against Prakash Mishra of Western Railway. As it turned out, the equality was only on paper. IAF exploded right from the start, and WR were left reeling throughout the match. The first quarter was marked with IAF going on a 12-0 run. IAF devoured the boards, with a staggering 40-21 difference in total number of rebounds secured. These rebounding numbers are even more commendable when you realize that IAF was actually undersized in the paint, with their tallest player, Parveen Kumar, who at 6ft 2.5 inches, was a good 4-5 inches shorter than the opposition centre Jasjot Singh. Rebounding is often an overlooked and under-appreciated facet of the game. In this match, it made all the difference, as it also sparked an instant offence in the form of Narender Kumar's transition game. Narender top scored with 29 points, a recipient of the hard work done by the bigs on his side, Parveen Kumar (12) and Shivraj Singh (11) in securing the ball. Prakash Mishra was WR's high scorer with 28 points. WR take on IOB in a must win encounter later this evening (Thursday, 5:30 pm).
Key Performances
Jasjot Singh (15) of WR was accurate from distance. The veteran Jasjot, who was not noticed in the first game against Maharashtra, shot a high 63% from the field and was 2 of 4 from distance. His shooting skills saved the blushes for WR in the first quarter which was down 0-12 in the initial minutes.
Highlight Plays
In what was undoubtedly the high point of the tournament so far, Parveen Kumar of IAF threw down a monstrous one handed transition dunk posterising WR's P Ethiraj, who tried to go up for the block. What made the moment even more spectacular was that just moments before an altercation broke out between Parveen and the opposition centre Jaskaran Singh. They had to be separated by the referees. What a way to respond!
The last 2 mins of the first quarter witnessed three outstanding possessions for IAF. First, a wonderful alley oop where enigmatic point guard No 4 Joginder Singh found his shooting guard Narender Kumar down low. Narender had actually mistimed his jump, but managed to contort himself in the air to finish the move. Second, No. 11 Shivraj Singh took advantage of a teammate's screen on the right hand corner to cut through to the centre of the defense. Right on cue, Joginder sent a bounce pass on the dot from the top of the key for Shivray's clinical collect and finish. Lastly, a HUGE block on Prakash Mishra by centre Parveen Kumar to close the quarter.
Momentum Shifts
IAF scored 38 points in the first quarter. Had they gone on at this pace, they would have scored in excess of 150 points! The momentum remained through and through with IAF, which enjoyed statistical advantages in many areas apart from rebounding (66%). This included points in the paint (42 to 24), second chance points (14 to 5), fast break points (6 to 2) and points off the bench (15 to 8).
Quotes
"Up down to chalta rahta hain (There will always be ups and downs in the game). Coach ko confidence tha mere upar. (Our coach had confidence in me) I wanted to put in double energy and effort." – Parveen Kumar, IAF's undersized centre on his altercation with the opposition centre and his team's excellent rebounding numbers
"In basketball you can never say. There is still a possibility of a triple tie between IOB, WR and us. We wanted to be prepared for anything going wrong in the match between WR and IOB." – Jora Singh, 9th Year Coach of IAF, on why he kept his starters on the floor even after they had given him a huge lead by the end of the third quarter.
Thumbs Up
IAF's energy level. IAF maintained their intensity throughout the game even after raking up a huge lead. They kept rotating their best players keeping at least 3 out of the 5 starters on the floor at all times.
Good to see: Narender Kumar was called for a charge against Prakash Mishra. Despite being unhappy with the call, Narender helped Prakash off the floor with a pat on the back. Good to see such camaraderie between two rival players.
Thumbs Down
WR got in team foul trouble early, conceding five fouls in the first quarter with 3 mins to spare.
Not enough shot attempts for WR: WR actually shot better than IAF from the field. Both teams were 49% from the field, and WR were 32% from deep as compared to a miserable 14% for IAF. But the critical difference was that IAF had as many as 71 field goal attempts against 51 for WR.
Railway Bigs disappoint, especially no. 14, Jaskaran Singh. Jaskaran was manhandled throughout the game.  He managed only 4 points despite a visible size advantage down low.
Prakash Mishra's zero assists. In the battle of point guards, the skinny Prakash Mishra was troubled throughout by IAF's physical play. Despite scoring 28 points, he had zero assists, which is unpardonable for any point guard, especially one of his caliber.
Air Force's outside shooting. IAF took as many as 21 attempts from long range, but could connect only on 3 of those shots. Their poor shooting will catch up with them in the semifinals, unless they figure out a way to be more accurate.
Sights and Sounds
Tempers flare between centres. Parveen Kumar of IAF versus Jasjot Singh of WR needed to be separated after they start trading elbows. The players were calmed down with words like baahar ladenge yahaan kyon lad rahe ho (we will fight outside, not here). Not sure if we endorse this tactic…but whatever works!
Front row hazards! Paramhans Singh of WR goes flying into a kid sitting in the first row, trying to save a loose ball from going out of bounds. The kid is unhurt and can't stop smiling for the next few minutes. He's going to savour this moment for quite some time.
Blast from the past. Projectors screen the legendary 2010 RMBT slam dunk contest that featured the enigmatic 6ft dunker TJ Sahi. The videos of him jumping over bikes, chairs and children had us wondering what happened to our own hops.